There are many ways if you want to shape your body without spending much, here are some of the ideas.
If you are too lazy to go to the gym and do not want to spend money, then just buy an exercise dvd. There are many celebrities who have their fitness dvd, which are cheap. If you have any specification or want to do a few exercises, then there is also an option in the dvds. This dvds also give you motivation and there is no way to getting bored. You can also call your friends to exercise with you.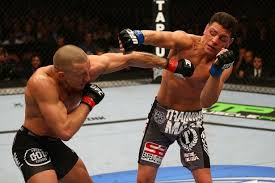 It is not necessary to be a good athlete, you can simply join your college's sports team to hang with your friends and enjoy with them. There is lots of sporting activity in your college. You can also join boxing classes. This martial art will not only help you stay fit, but will also help you to be strong mentally.
Nowadays, kids and the office goers are very much fond of the fast foods as it has readymade meal and there are lots of pizza corners who offer pizza at your doorstep. But it has a very bad impact on your health and destroys your cardiac power. It also affects your wallet, so to keep your health good cut the fast foods from your daily meal. If you take it regularly, then you will be fatty and weak within a few years. If you cannot spend your day without these foods then look for some delicious homemade food which will replace these.
No need to buy the expensive tasks for exercise at home. You can just use jump rope or cycling to keep your body fit. Joining efficient boxing classes is very useful too.
Everybody poses a smartphone nowadays; you can use this as your health meter. There are many health related free apps in the app store. This app will track your progress and tell you're the required energy or rest; you can also share your stats with your friends on social media.
Nothing can be replaceable than water. Avoid those artificial cold drinks; these soft drinks can only affect your teeth and your stomach. If you will get thirsty, then just drink plain water rather than the sweetened water, water will keep your body hydrated.
Nothing can be good if you outside from your room and do exercise. You can have a morning walk or a jog within your local area. If you do not have time to go outdoor, then just use your staircase for exercise.